Founders
Alan Moore, CFP®
Ceo & Co-Founder
Michael Kitces, CFP®
Co-Founder
Leadership Team
Daniel Adams, CPA
Senior Director of XY Bean Counters
Taylor Deardorff
Managing Director of Member Experience and Tech
Monique Dutkowsky
Vice President of XY Virtual Assistant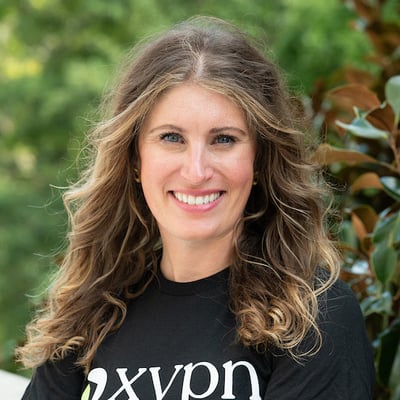 Hilary Fetter
Vice President of Sales & Marketing
Travis Gano
Managing Director of Team Relations
Vince Hockett
President
Travis Johnson
Managing Director of XY Compliance Solutions
Kori Lennon
Managing Director of Business Solutions
Kelly Limberg
Director of XY Learning Center
Maddie Miller
Vice President of Accounting Services
Maddy Roche
Vice President of Getting Sh!t Done
Jeff Snodgrass
Managing Director of XY Investment Solutions
Heather Walstad
Managing Director of Finance
Ryan Watin, SHRM-SCP, SPHR
Chief People Officer
Business Development
Want to learn more about the Movement disrupting the financial planning industry? Schedule a call with our Network Navigators to learn how XYPN can help you launch, run, and grow your RIA.
Membership
Maddy Roche
Vice President of Getting Sh!t Done
Kori Lennon
Managing Director of Business Solutions
Taylor Deardorff
Managing Director of Member Experience & Technology
Seth Davis
Director of Engineering
Erika Madden
Director of Member Communications
Reggie Padin, EdD
Director of Learning and Development
Kassy Betterley
Community Engagement Manager
Tori Bowerman
Senior Events Manager
Alex Eigen, MA
Manager of Member Experience
Sierra Fredricksen, MA
Operations Manager
Tami Renner
Tech Support Manager
Kathleen Boyd, CFP®
Financial Planning and Process Coach
Colby Goodrich
Content Designer
Rachel Hewett
Business Solutions Intern
David Ketch
Senior Software Engineer
Steven Klein
Senior Software Engineer
Arlene Moss
Executive Business Coach
Joe Timmer
Principal Software Engineer
Finance
Heather Walstad, CPA
Managing Director of Finance
Shelley Laakso
Finance Manager
David Guthmiller
Controller
Marketing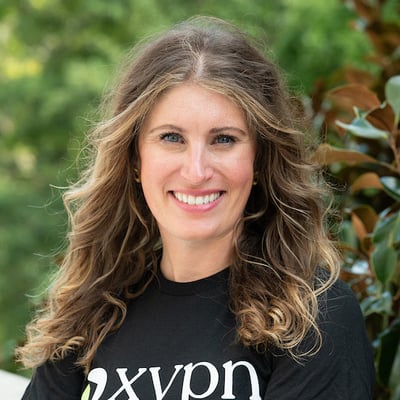 Hilary Fetter
Vice President of Sales & Marketing
Sam McCue
Director of Sales & Marketing Operations
Lisa Larrivee
Director of Content Marketing
Lindsey White
Sales & Marketing Operations Manager
Aimee Arnaud
Lead Events Specialist
Crystal Bohacek
Web Design & Developer Intern
Christian Lam
Marketing Operations Intern
Audrey Moss
Brand Designer
Rachel Plotzky
Marketing Intern
People & Culture
Travis Gano
Managing Director of Team Relations
Stephanie Bogison
Director of Talent
Jared Martin
IT Manager
Sydney Wagner
Senior Payroll & Benefits Manager
Andrea Holland
Senior People Operations Specialist
Sara Blessing
Talent Specialist
Taylor Conger
Talent Specialist
Maggie Knox
Payroll and Benefits Specialist
Briana Mason-Bryant
Talent Specialist
XY Bean Counters
Focus on what you do best—working with clients—and leave the bookkeeping to us! Visit our website to learn more.
Daniel Adams, CPA
Senior Director of XY Bean Counters
Rhonda Moore
Onboarding Manager
Tony Williamson
Accounting Manager
Katie Ament
Lead Account Specialist
Kyle Bradley, CPA
Bookkeeping Specialist
Dan Jose
Bookkeeping Intern
Peter Muelling
Bookkeeping Specialist
Gabriela Perez
Bookkeeping Specialist
Tessa Romero
Bookkeeping Specialist
Jocelyn Rucker
Bookkeeping Specialist
Danielle Simard
Senior Operations Specialist
XY Compliance Solutions
Travis Johnson
Managing Director of XY Compliance Solutions
Kendra Rehm-Dehn
Manager of Investment Advisor Registrations
Krystal Schmitz
Operations Manager
Tyler Braman
Apprentice Compliance Consultant
Shelby Brown
Compliance Consultant
Terria Heng
Compliance Consultant
Patrick Noel
Compliance Consultant
Jessica Rice
Lead Compliance Specialist
Kelsey Rich
Apprentice Complaince Consultant
Ira Slingsby
Lead Compliance Specialist
XY Virtual Assistant
Monique Dutkowsky
Vice President of XY Virtual Assistant
Brittany Fairnot
Pod Manager
Stuart Pyne
Onboarding Manager
Amanda Chamberlain
Lead Virtual Associate
Megan Helm
Virtual Associate
Erika Memering
Virtual Assistant
Avril Phillips
Service Coordinator
Vixen Thompson
Lead Virtual Associate
XY Learning Center
Kelly Limberg
Director of XY Learning Center
Maggie Farwell
Assistant Director of XY Learning Center
Taylor Andrews
Childcare Specialist
Erika Bienfang
Lead Childcare Specialist
Vanessa Dees
Childcare Specialist
Alexandria Judge
Childcare Specialist
Kate Reedy
Lead Childcare Specialist
Laura Rodas
Lead Childcare Specialist
Kaila Seay
Childcare Specialist
Megan Sawyer
Lead Childcare Specialist
Casey Monteiro
Childcare Specialist
Meredith Wies
Childcare Specialist
XY Investment Solutions
Jeff Snodgrass
Managing Director of XY Investment Solutions
Mario Nardone, CFA
CHIEF INVESTMENT STRATEGIST
Jena Olney
CLIENT SERVICE MANAGER
Sarah Orlando
SALES AND ONBOARDING MANAGER
Ben York, FPQP
Client Service Specialist
XY Tax Solutions
XY Tax Solutions is your trustworthy, CPA-in-your-corner solution that you—and, more importantly, your clients—can rely on for all of their tax-related needs. Visit our website to learn more.
Maddie Miller, CPA
Vice President of Accounting Services
Sam Nguyen, CFP®, EA
Director of Tax
Pam Hocevar, EA, MBA, FPQP
Director of Tax
Nicole McCown, CPA
Director of Tax
Rhonda Collins, CPA, MBA, EA
Director of Tax
Frank Gerbus, EA
Director of Tax
Kenny Watts, MA, EA
Director of Tax
Sara Williams
Director of Operations
Juan Contreras, CPA
Tax Specialist
Dante Duliebre
Tax Specialist
Shane Gibson, CPA
Tax Specialist
Kaitlin Holliday
Tax Specialist
Danelle Kruszka
Tax Specialist
Sarah Leet, MBA, EA
Senior Tax Specialist
Anna Maiurnikova
Operations Specialist
Blake Mattfeldt, CPA
Senior Tax Specialist
Chelsey Patera
Tax Specialist
Riley Pemstein
Tax Specialist
Gary Popovich
Tax Specialist
Jesse Sanders, EA
Senior Tax Specialist
Alli Whittle
Tax Specialist
Nicholas Wiggins
Operations Specialist
Join Our Team
We're always looking for superstars to be part of our growing team. Check out the open positions below or visit our Careers page to join our job notification list.